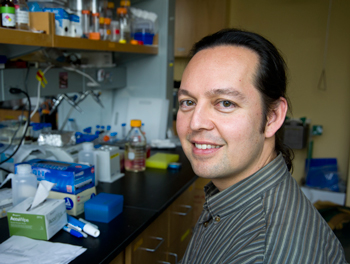 Mak Saito, a biogeochemist at Woods Hole Oceanographic Institution, has been selected for a Marine Microbiology Initiative (MMI) investigator award by the Gordon and Betty Moore Foundation. Saito is one of 16 scientists from 14 different institutions who will receive funds from a total of up to $35 million over five years to pursue pioneering research in the field of marine microbial ecology.
"We are grateful to the Moore Foundation for their leadership in support of 'high risk' research," says WHOI President and Director Susan Avery. "The Foundation has shown great foresight by investing in those who work in the vanguard of marine microbial ecology to push the boundaries of knowledge in this complex field of science."
The funding will enable researchers to explore how the trillions upon trillions of microscopic organisms at the base of the ocean's food webs interact with each other and their environment.
Click "source" to read the entire article.