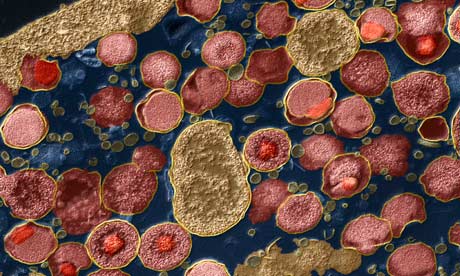 In a study released today in Nature Genetics, researchers have found that Chlamydia has evolved more actively than was previously thought. Using whole genome sequencing the researchers show that the exchange of DNA between different strains of Chlamydia to form new strains is much more common than expected.
The team highlights that current clinical testing methods do not capture the variation between Chlamydia strains. Changes to the genome structure are not the aim of current diagnostics for Chlamydia. The researchers are working with hospitals to use their results to improve Chlamydia testing in terms of detecting variation between Chlamydia strains.
Chlamydia trachomatis is the most common sexually transmitted infection (STI) both in the UK and globally, with approximately 100 million new cases worldwide each year. It is also the most common cause of infectious blindness, or trachoma, in the developing world. Relatively little is known about the evolution of the different strains of Chlamydia that are causing infection.
Click 'source" for entire article.