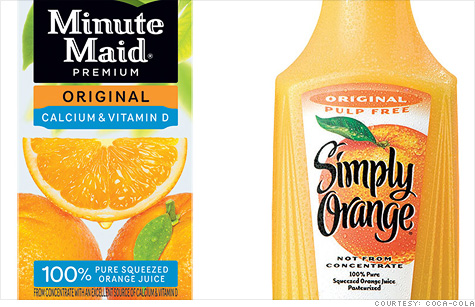 Coca-Cola, maker of Minute Maid and Simply Orange, said Thursday that it was the company that originally alerted U.S. regulators to the issues surrounding Brazilian orange juice after it found a fungicide in some of its products.
The Atlanta-based beverage giant notified the U.S. Food and Drug Administration on Dec. 28 after detecting low levels of carbendazim in its own and in competitors' finished orange juice and in juice concentrates that were not yet on the market.
While the fungicide is legal in Brazil, where it is used to combat a type of mold that grows on orange trees, as well as other parts of the world, it is considered an "unlawful pesticide chemical residue" under U.S. law, the FDA said.
Click "source" to read the entire article.