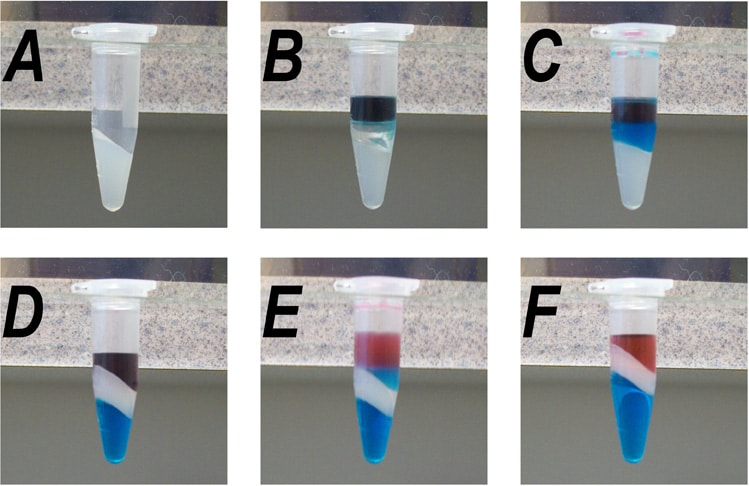 While there are many more methods to choose from for cleaning up your RNA or DNA than there used to be, sometimes Phenol/Chloroform extraction is still the best way to go. Here I'll discuss some of the practical aspects of using this technique.
Nick introduced the topic of Phenol/Chloroform extraction in a previous article, touching on some of the ideas about how organic extraction will remove proteins from an aqueous solution. In brief, proteins consist of both hydrophobic and hydrophilic residues, and through protein folding, achieve a compromise with water to remain soluble. However, when they are given the opportunity to transition to an environment that can accommodate both polar and non-polar residues (ie – phenol or phenol/chloroform) with no compromise required (ie – folding), they happily move over to that phase. The more highly polar molecules, like carbohydrates and nucleic acids, are "happier" in the aqueous phase (with some exceptions noted below) and remain there. Now for the nitty-gritty.
For a deeper understanding of the difference between using phenol and phenol:chloroform, why phenol turns pink, and the importance of pH, click the Source link.