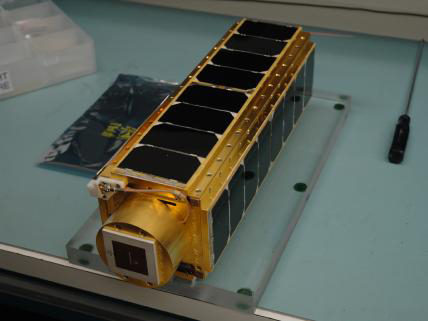 NASA is preparing to launch a tiny satellite loaded with yeast and anti-fungal drugs early next month in order to better understand how bacteria becomes nastier in space.
The nanosatellite, known as PharmaSat, is only about the size of a loaf of bread and will hitch a ride as a secondary payload aboard a US Air Force Minotaur 1 rocket scheduled for launch May 5.
As PharmaSat and its micro-sized passengers circle Earth at 17,000 miles per hour, the miniature laboratory will autonomously experiment and monitor how yeast responds to anti-fungal treatment.