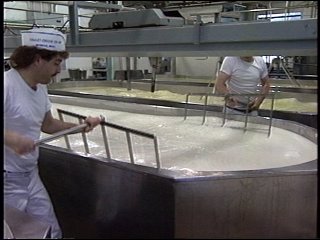 You may know Wisconsin's state animal (the badger), the state bird (the robin), or even the state dance (the polka). Now Wisconsin lawmakers want to name an official state microbe.
It's called Lactococcus Lactis, and it's the microbe that turns milk into cheese. Supporters presented Assembly Bill 556 Thursday to the Committee on State Affairs and Homeland Security.
Read the entire article and view the accompanying video by clicking "source" above.