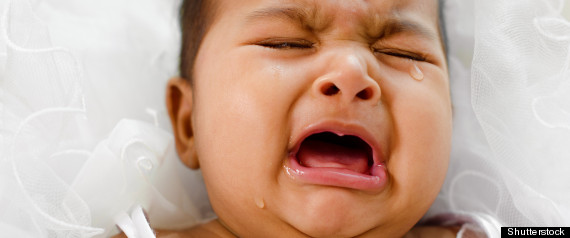 Doctors don't clearly understand why some babies cry excessively and others don't, but a new study suggests abnormal gut bacteria could play a role.
The research identified a distinct bacterial "signature" in the guts of infants with colic, a term that describes babies who cry for more than three hours a day without a medical reason.
In the first few weeks of life, the research found, colicky babies had higher numbers of bacteria from a group called Proteobacteria in their guts compared to babies without colic. Proteobacteria include bacteria known to produce gas, which may cause pain in infants and lead to crying, said study researcher Carolina de Weerth, a developmental psychologist at Radboud University Nijmegen in the Netherlands.
Colicky babies also had lower numbers of bacteria from other groups, called bi?dobacteria and lactobacilli. The members of these groups can have anti-inflammatory effects, which may reduce gut inflammation and pain, de Weerth said.