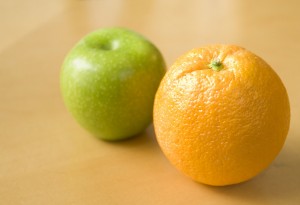 Is coffee bad for you or good for you? Does acupuncture actually work, or does it produce a placebo effect? Do kids with autism have different microbes living in their intestines, or are their gut flora largely the same as neurotypical children? These are all good examples of topics that have produced wildly conflicting results from one study to another. (Side-note: This is why knowing what a single study says about something doesn't actually tell you much. And, frankly, when you have a lot of conflicting results on anything, it's really easy for somebody to pick the five that support a given hypothesis and not tell you about the 10 that don't.)
But why do conflicting results happen? One big factor is experimental design. Turns out, there's more than one way to study the same thing. How you set up an experiment can have a big effect on the outcome. And if lots of people are using different experimental designs, it becomes difficult to accurately compare their results. At the Wonderland blog, Emily Anthes has an excellent piece about this problem, using the aforementioned research on gut flora in kids with autism as an example.
Click "source" to read more.