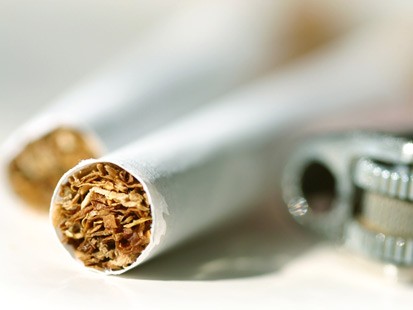 Exposure to cigarette smoke has long been associated with increased frequency of respiratory infections—which are harder to treat in smoke-exposed people than in those who lack such exposures. Now Ritwij Kulkarni of Columbia University, New York, NY, and colleagues show that cigarette smoke actually boosts virulence of Staphylococcus aureus bacteria. Their study appears in the November 2012 issue of the journal Infection and Immunity.
S. aureus is a normally harmless inhabitant of the upper respiratory tract, but one which can morph into a dangerous pathogen capable of causing severe, and even fatal infections, says Kulkarni. The new research shows that cigarette smoke can aid and abet that transformation.
Click "source" to read more.