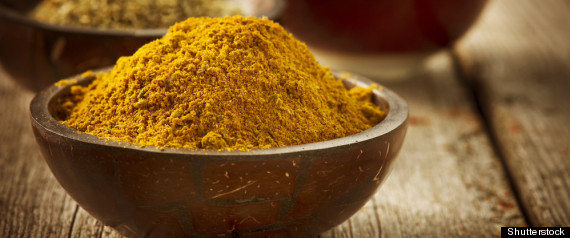 A spice used in curry dishes helps to prevent infection and now scientists think they've got a lead on how.
Curcumin is a compound found in turmeric, a flavourful, orange and yellow spice that is a key ingredient in South Asian and Middle Eastern cuisine. The spice has also been used in India's traditional Ayurvedic remedies for 2,500 years.
Now American and Danish scientists have found curcumin increases levels of a protein called CAMP that helps the immune system to fight off bacteria, viruses and fungi the first time they try to attack.
CAMP is the only known antimicrobial of its type in humans, researchers say.
"This research points to a new avenue for regulating CAMP gene expression," said Adrian Gombart, an associate professor of biochemistry and biophysics at the Linus Pauling Institute in Corvallis, Ore.
"It's interesting and somewhat surprising that curcumin can do that, and could provide another tool to develop medical therapies," he added in a release.