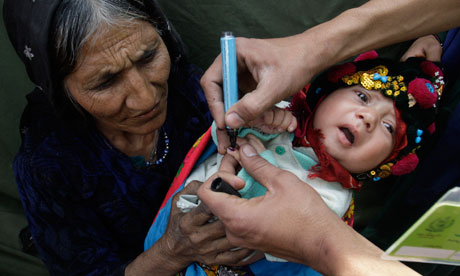 I was in New York on 11 September 2001, standing near one of the TV screens in the media section of Unicef's communication division, where I headed up Unicef's global communication work on immunisation. As the second plane crashed into the twin towers, we were quickly evacuated out of Unicef headquarters. I remember looking at the tall UN secretariat on First Avenue, home of the UN security council and the office of the UN secretary general. The building had always struck me as looking so graceful, but that morning it just looked like another ideal terrorist target. In fact, I never looked at the UN secretariat building with the same eyes again, and the impacts of that day – and the weeks and months that followed – were just the beginning of a changed, less trusting, anxious world.
The impacts of that day in New York became an unexpected thread in my Unicef work and the current research I lead at the London School of Hygiene and Tropical Medicine, where we monitor trends in vaccine confidence globally.
Last week's call by the World Health Assembly for an emergency response to polio eradication is not unrelated to the news that Dr Shakil Afridi has been convicted of treason in Pakistan and sentenced to 33 years in prison. Dr Afridi, former surgeon general of the Khyber agency, was central to the CIA-led fake vaccination drive used to confirm the presence of Osama bin Laden in his compound in Abbottabad, Pakistan.