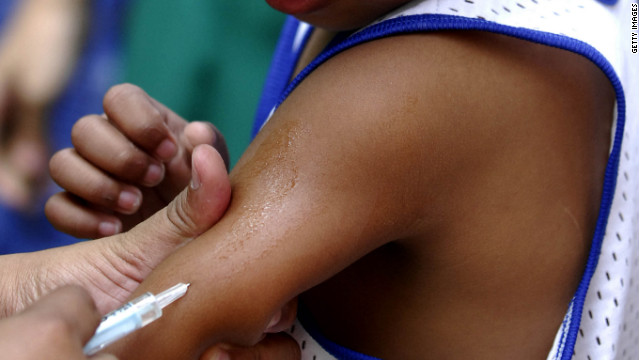 In 2007 the World Health Organization set a goal to reduce measles deaths by 90% worldwide between 2000 and 2010.
Death rates did fall 74% during that time, according to a new report in the British medical journal The Lancet. But the highly infectious disease is still a major public health concern across the globe, with almost 200,000 new cases reported each year.
"A three-quarters drop in measles deaths worldwide shows just how effective well-run vaccination programs can be," said Dr. Margaret Chan, director-general for the World Health Organization. "Now we need to take the next logical step and vaccinate children against rubella too."
On Monday, WHO and its partners - the U.S. Centers for Disease Control and Prevention (CDC), UNICEF, United Nations Foundation and the American Red Cross - announced a new plan to stamp out measles and rubella around the world.
Click "source" to read more.