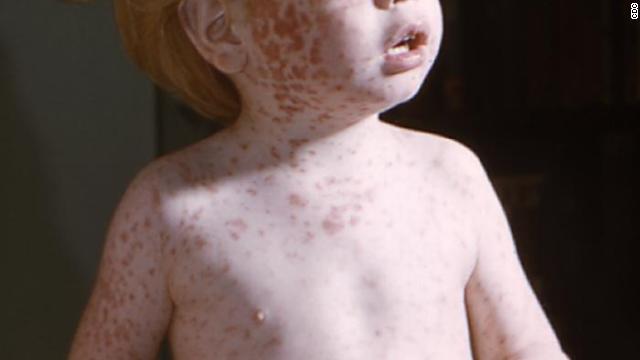 Back in 2000 measles was eliminated from the United States, according to the Centers for Disease Control and Prevention. But now a new CDC study tells us there were 17 outbreaks and 222 cases of the highly infectious disease reported in 2011.
An outbreak is defined as three or more cases linked by time or location. The average age of those infected was 14 and most were infected while traveling abroad. Seventy patients were hospitalized, but there were no deaths reported.
"Last year many U.S. travelers brought back more than they bargained for," said Dr. Ann Schuchat, director, CDC's Office of Infectious Diseases, National Center for Immunization and Respiratory Disease. "This is the most reported number of cases of the measles in 15 years."
Measles was wiped out in the U.S. for more than a decade, thanks in large part to the MMR (measles, mumps, rubella) vaccine. Cases here are sporadic and although the numbers reported seem relatively small, the CDC says vaccination is still key to maintaining elimination in the U.S.
Click "source" to read more.