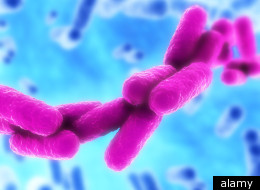 Streptococcus bacteria, which causes strep throat and scarlet fever in children, could be the cause of obsessive-compulsive disorder (OCD), a team of researchers have claimed.
When the bacteria strikes, it invades the immune system causing it to turn antibodies into proteins that attack human tissue including the heart, joints and particularly the brain.
This is known as the nervous disorder, Sydenham's chorea, and causes the basal ganglia brain structure to inflame. When this happens, scientists believe that it could trigger obsessive thoughts and compulsive rituals, which are identical to the psychological symptoms of OCD.
The researchers from the US National Institute of Mental Health (NIH) decided to look closer at the connection between Streptococcus bacteria and a condition called Pediatric Acute-onset Neuropsychiatric Disorder Associated with Streptococcus (PANDAS).