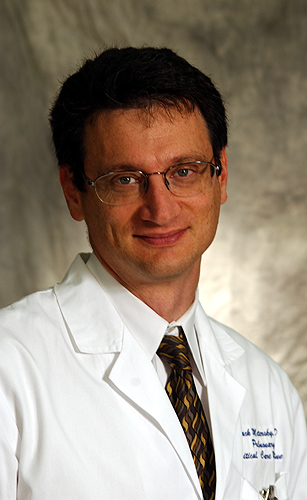 When a 35-year-old professional trombone player came to the Health Center seeking treatment for a chronic cough, the case wasn't as simple as it first appeared.
Dr. Mark Metersky, director of the Center for Bronchiectasis Care, quickly learned that the trombonist had been suffering from the recurring cough for approximately 15 years, and prior physicians had not been able to figure out the cause.
An examination of the inside of the instrument showed innumerable whitish plaques, and a further analysis revealed the presence of mold and/or bacteria contamination.
Click "source" to read the entire article.