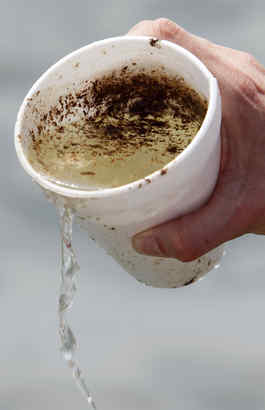 Whether or not ecological disaster follows the BP spill may hinge on what eats the oil first.
"Right now it's a race between the microbes and the fish," said marine biologist Larry McKinney of Texas A&M University, a specialist in the Gulf of Mexico.
Ideally, microbes will win, transforming the oil into less toxic substances. If, on the other hand, fish or crustaceans or other organisms absorb it, the oil could spread through the food chain.
Click "source" to read the entire article.