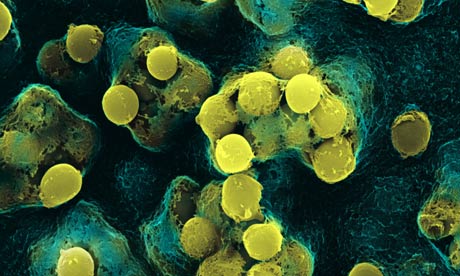 Are you ready for a world without antibiotics?
Antibiotics are a bedrock of modern medicine. But in the very near future, we're going to have to learn to live without them once again. And it's going to get nasty
The era of antibiotics is coming to a close. In just a couple of generations, what once appeared to be miracle medicines have been beaten into ineffectiveness by the bacteria they were designed to knock out. Once, scientists hailed the end of infectious diseases. Now, the post-antibiotic apocalypse is within sight.
Hyperbole? Unfortunately not. The highly serious journal Lancet Infectious Diseases yesterday posed the question itself over a paper revealing the rapid spread of multi-drug-resistant bacteria. "Is this the end of antibiotics?" it asked.
Click "source" to read the entire article.