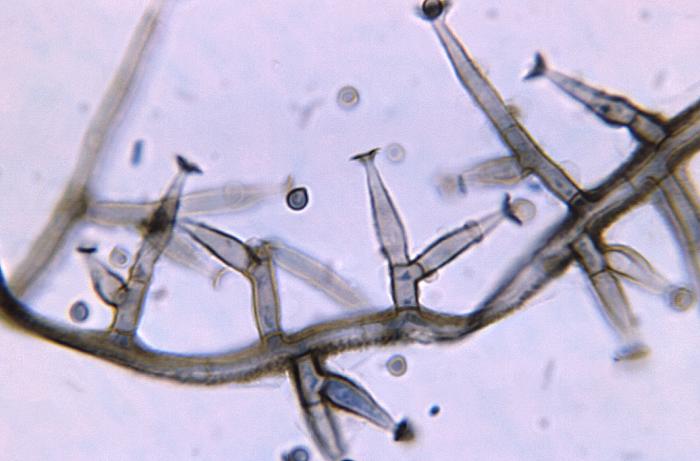 Magnified 1125X, this photomicrograph revealed some of the ultrastructural morphology displayed by the dematiaceous (pigmented) filamentous fungus, Phialophora richardsiae.
Note the septate hyphae from which sprout the short conidiophores, and still further distally one can see the flask-shaped phialides. At the distal tip of the pialides, note the vase-shaped collarettes. It is upon these collarettes that the numerous round unicellular conidia originate.
Phialophora spp. are known to be one of the causes of chromoblastomycosis, and phaeohyphomycosis, which affect the subcutaneous tissues, however, in the case of phaeohyphomycosis, many organ systems may be affected, even becoming disseminated throughout the body.