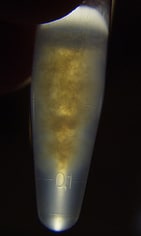 Alkaline lysis was first described by Birnboim and Doly in 1979 (Nucleic Acids Res. 7, 1513-1523) and has, with a few modifications, been the preferred method for plasmid DNA extraction from bacteria ever since. The easiest way to describe how alkaline lysis works is to go through the procedure and explain each step.
This article covers every aspect of plasmid purification starting with growth and ending with the final purification. The lengthy discussion and question/answers in the comments field are equally informative and insightful.
Plasmid preps have become so routine in the lab but is often performed using commercial kits. Understanding the basics of this procedure will help you to troubleshoot problems next time your kit doesn't seem to work.
Go to the Source link to read on.