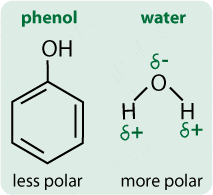 Phenol extraction is a commonly used method for removing proteins from a DNA sample, e.g. to remove proteins from cell lysate during genomic DNA preparation. It's commonly used, but not commonly understood.
This article describes the basic protocol and explains solvents in detail before an expanded discussion on how proteins are removed from the aqueous phase and why DNA is not.
This article remains on the top 10 of all times for www.bitesizebio.com since the site began in 2007.
The Source link has the full article.