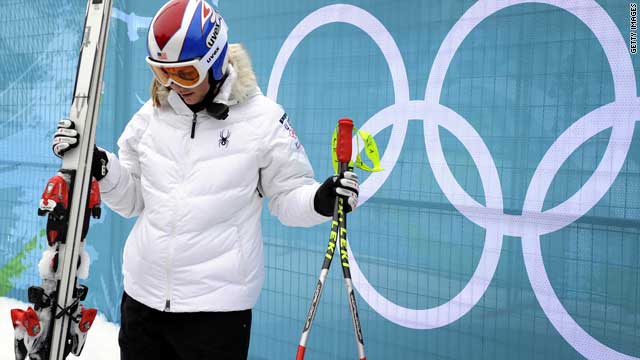 Some turn to prayer. Others turn to state-of-the-art medicine. Lindsey Vonn turned to the power of fromage.
The Olympic favorite has been wrapping her injured shin in an Austrian cheese -- topfen -- to reduce inflammation.
One former Olympic trainer wasn't surprised.
"It's not bizarre at all," said Ralph Reiff, certified athletic trainer and director of Sports Medicine and Sports Performance for St. Vincent Hospital of Indianapolis, Indiana. "It's just what athletes at that level do."
While using the cheese may not be scientifically proven to soothe an injury, what matters more is what's in the athlete's mind, Reiff said.
"Regardless of whether it's a home remedy or passed down from generations or something someone thought of, if the athlete believes in it, there is significant value in that," said Reiff, who has worked as an athletic trainer in previous Olympics. "If the person who is receiving that treatment believes that it's part of the puzzle of getting better, therefore that athlete has faith. I am a firm believer that it has value."