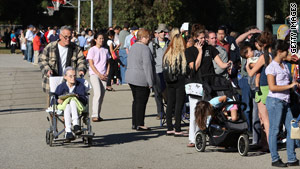 "President Obama on Saturday declared a national emergency to deal with the "rapid increase in illness" from the H1N1 influenza virus.
The move allows Health and Human Services Secretary Kathleen Sebelius "to temporarily waive or modify certain requirements" to help health care facilities enact emergency plans to deal with the "pandemic."
Via CNN. Click source for more info.