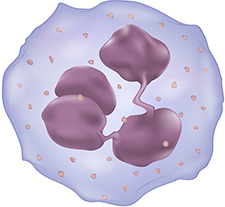 Researchers with the Iowa City VA Health Care System and University of Iowa have produced striking new evidence of neutrophil plasticity, or the ability of these white blood cells to change their properties.
The scientists exposed neutrophils—the most prevalent white blood cells—to Helicobacter pylori bacteria, a common source of infection in the U.S. and worldwide, and the cause of stomach ulcers and other gastric problems. The lab experiments are among the first to show how mature white blood cells can change while still alive, in response to bacteria.
Click "source" to read the entire article.