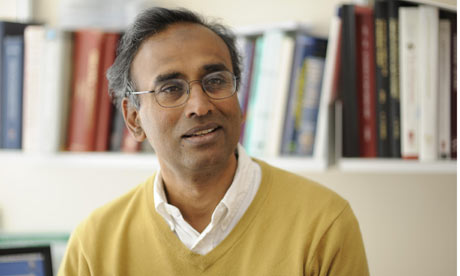 Britain's latest Nobel prize winner has attacked government plans to divert research funding from basic science into projects that are expected to have a quick financial pay-off.
The shake-up in science funding announced earlier this year is a "huge mistake" that jeopardises Britain's ability to make discoveries needed to drive technological progress, Venkatraman Ramakrishnan said.
Ramakrishnan, 57, was named today as a joint winner of the Nobel prize in chemistry for helping to discover how cells transform genetic code into living matter.
He shares the award – and 10m Swedish kronor (£900,000) – with Thomas Steitz at Yale University, Connecticut, and Ada Yonath, the first Israeli woman to win a Nobel prize, at the Weizmann Institute of Science, Rehovot.