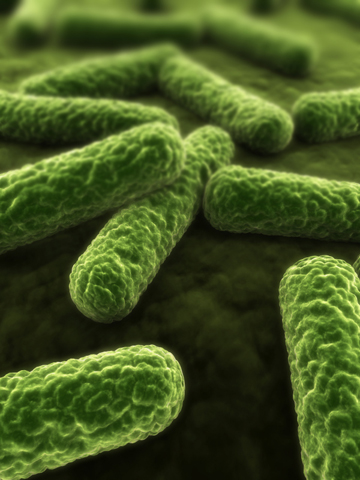 New understanding of how bacteria build their protective cell wall solves persistent puzzler.
Using a series of chemical and genetic tricks to interrogate a dizzying cast of characters involved in the process of building a cell wall, researchers believe they have discovered the hidden identity of a key enzyme involved in flipping precious cargo from the inside to the outside of a bacterial cell.
It sounds like a hardboiled mystery, but it's the results of research published this month in Science from a team led by microbiologists at Harvard Medical School and Ohio State University.
The bacterial membrane is like an overinflated balloon that would burst without the cell wall, a molecular cage that surrounds the membrane and gives the membrane integrity in the face of the great osmotic pressure exerted on free-living, single-cell organisms. The building blocks of the wall are made inside the cell and need to be secreted through the membrane to the exterior to construct the wall where it's needed. The keys to the hidden passageways that export these building blocks through the membrane have remained mysterious, despite repeated efforts to bring them to light.
Click "source" to read more.