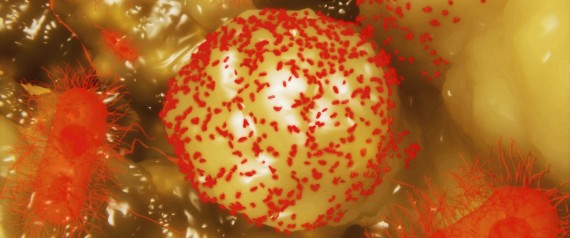 A team of Chinese and Danish researchers has identified 500 new species of gut-residing microorganisms and 800 new bacterial viruses which could attack them. The findings could lead to promising new treatments and possibly circumvent the current crisis of antimicrobial resistance.
Using a technique they developed for analyzing DNA sequence data, researchers managed to more than double the number of intestinal bacteria species that has previously been identified.
"Using our method, researchers are now able to identify and collect genomes from previously unknown microorganisms in even highly complex microbial societies," says Professor Søren Brunak who has co-headed the study together with Associate Professor Henrik Bjørn Nielsen. "This provides us with an overview we have not enjoyed previously."
Click "source" to read more.