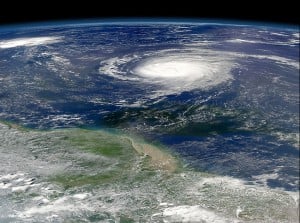 When a clear sunny day turns into clouds, people used it to explain their grave mood without taking into consideration how clouds can affect global warming in the atmosphere. But University of Georgia marine researchers have discovered the process of an anti-greenhouse gas known as DMSP (dimethylsulfoniopropionate) that can be used by certain bacteria to create clouds.
A $2 million grant given by the National Science Foundation to the UGA researchers and will allow them to further their research on the creation of clouds by microorganisms.
Mary Ann Moran, a research professor at the department of marine sciences at UGA, said there are two parts to their research.