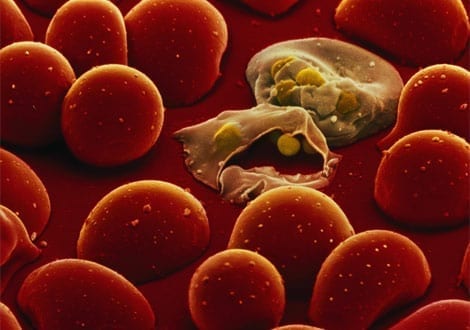 A form of malaria common in India, Southeast Asia and South America attacks human red blood cells by clamping down on the cells with a pair of proteins, new research at Washington University School of Medicine in St. Louis has revealed.
The study provides details that will help scientists design better vaccines and drug treatments for the strain, Plasmodium vivax.
Click "source" to read more.