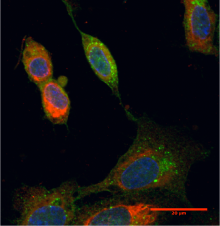 Scientists at Emory Vaccine Center have found a link between immunity induced by vaccination and an ancient way that cells adapt to scarcity, a link that could help researchers develop vaccines against challenging infections such as HIV or malaria.
Researchers studying immune responses to the yellow fever vaccine – one of the most effective in history -- identified a gene whose activation in key immune cells is a sign of a robust response. The gene, called GCN2, encodes a protein involved in sensing amino acid starvation and regulates the process of autophagy, a response to starvation or stress within cells.
Click "source" to read more.