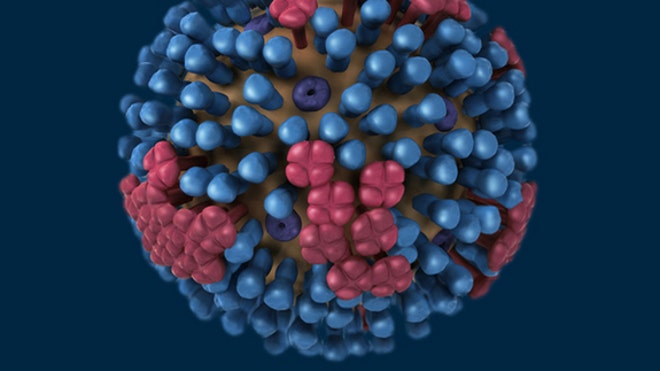 A brand new flu virus has been found in Peruvian bats, according to a new study from researchers at the Centers for Disease Control and Prevention.
The virus, called A/bat/Peru/10, belongs to a family of flu virusesknown as influenza A, which mainly infect birds, but can also infect other animals, including people.
Influenza A viruses are named for two proteins on the virus' surface, hemagglutinin(H) and neuraminidase (N), such as H1N1. Previously, there were 17 known types of H proteins and 10 known types of N proteins. But the proteins on the surface of A/bat/Peru/10 are so distinct, that the researchers designated it a new virus: H18N11.