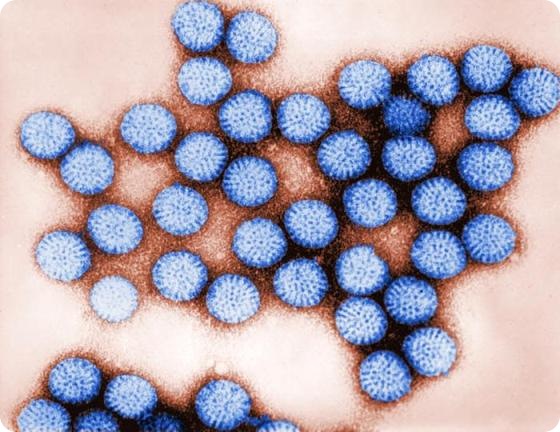 "Implementation of infant rotavirus vaccination in 2006 has substantially reduced the burden of severe gastroenteritis among U.S. children younger than 5 years," write Paul A. Gastanaduy, M.D., M.P.H., of the Centers for Disease Control and Prevention, Atlanta, and colleagues. "Whether indirect protection (due to reduced transmission of rotavirus) extends to adults remains unclear."
As reported in a Research Letter, the authors assessed patterns of gastroenteritis hospitalizations among children 5 years of age or older and among adults before and after implementation of infant rotavirus immunization. Rotavirus-coded and cause-unspecified gastroenteritis discharges from January 2000 through December 2010 were retrieved from a nationally representative database of hospital inpatient stays, the Nationwide Inpatient Sample. Estimates were determined of annual and monthly incidence rate ratios (RR) of the postvaccine years (2008, 2009, and 2010) separately and combined vs. the prevaccine years (2000-2006); 2007 was a transition year with limited coverage and was excluded.
Click "source" to read more.