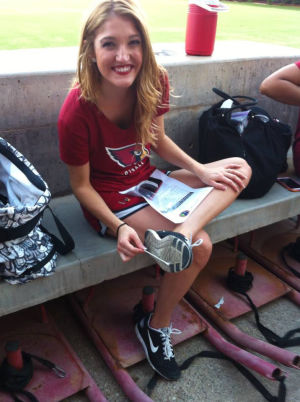 A recent national STEM related event hosted in Tempe last Saturday combined a few components that may appear mismatched at first glance, but are much more logical when given a steadier second look.
The event — held at the Arizona Cardinals' training facility on July 20 — featured members of the Cardinals' cheerleading squad swabbing their shoes and cell phones to collect microbe samples later sent to a lab at the University of California Davis for analysis. Microbes are microscopic single-cell organisms that have existed for millions of years and are found just about everywhere on the planet.
The event was part of the Arizona SciTech Festival, which features collaborators from across Arizona who promote STEM, or science, technology, engineering and mathematics, projects and innovations. One of the collaborators is the Town of Gilbert, which Arizona SciTech Festival Communications and Development Director Charlotte Hodel said in an email will host a women in STEM program during the winter of 2014.