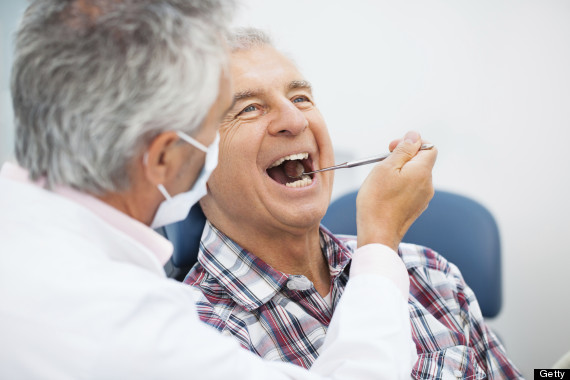 Poor dental health and gum disease may be linked to Alzheimer's disease, a study suggests. Brains of deceased dementia patients were found to contain signs of Porphyromonas gingivalis, the bug responsible for unhealthy gums. Scientists believe when the bacteria reach the brain they trigger an immune response that can lead to the death of neurons.
The process could help drive the changes that are typical of Alzheimer's disease, causing symptoms of confusion and memory loss.
Scientists at the University of Central Lancashire (UCLan) studied 10 brain samples from patients who died with dementia. They were compared with the same number of samples from non-dementia sufferers.
Professor StJohn Crean, dean of the School of Medicine & Dentistry at the university, said: "This new research indicates a possible association between gum disease and individuals who may be susceptible to developing Alzheimer's disease, if exposed to the appropriate trigger.
Click "source" to read more.