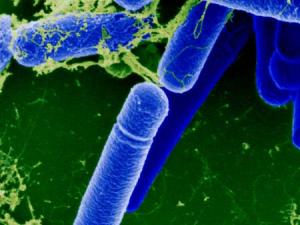 Research led by scientists at the University of Dundee has uncovered the workings of a 'bacterial raincoat' that helps to protect bacteria from the changing environment in which they live.
Many bacteria grow in large communities called biofilms, where the cells work together and produce a sticky matrix that holds the cells together and provides protection from environmental threats. The team have shown how a bacterium called Bacillus, commonly found in soil, protects itself by forming a water repellent coat. They found that the process is due to a protein produced by the bacterium called BslA. This protein spontaneously assembles to form a water repellent coat, protecting the Bacillus cells underneath.
Click "source" to read more.