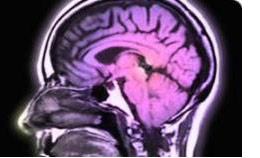 New research results from Uppsala University, Sweden, show that the key to treating neurodegenerative prion diseases such as mad cow disease and Creutzfeldt-Jakob disease may lie in the ribosome, the protein synthesis machinery of the cell. The results were recently published in the Journal of Biological Chemistry.
Prion diseases are fatal neurodegenerative diseases caused by misfolding of prion proteins. Examples of prion diseases are scrapie in sheep, mad cow disease and Creutzfeldt-Jakob disease in human.
What triggers misfolding of the prion proteins to the amyloid disease form is an open question. The inadequate knowledge in the field about the factors involved in prion formation makes the discovery of effective medicines for prion diseases rather challenging.
Click "source" to read more.