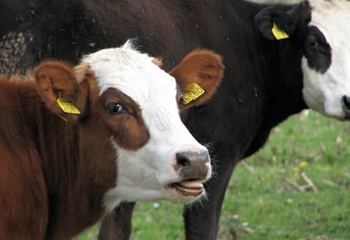 Scientists are targeting disease-causing bacteria present on cows' skin as an attempt to prevent them from contaminating beef meat, and from posing a threat to consumers' health.
If you can't kill them, trap them. Such is the fate that scientists are reserving to pathogenic bacteria, such as the infamous E. coli. These bacteria may contaminate meat in abattoirs, when small traces of excrement on the hide come into contact with the carcass. "Some microbial contamination of the carcass, including food-borne pathogens, can occur even when best hygiene practices are followed," says Laura Wyness, senior Nutrition Scientist at the British Nutrition Foundation, UK, which is a partner to ProsafeBeef, a EU-funded research project designed to advancing beef safety and quality.
Click "source" to read more.